Last Updated on August 23rd, 2022
There is no single answer to why my Blackmart app is not working. To remove the error from your app you need to pay attention to the error message.
It tells you what the source of the problem is and then you can work to eliminate it. If you face any issue connecting your app to the internet this article lists all the possible solutions.
Google has always allowed third parties to install its apps outside of it as an APK version. The black market is a huge unofficial store that has a wide variety of games and apps available for free for its users.
Many alternatives for Blackmart are now out of the market and their use has slowly gone down. At times the app can go done while using and this happens due to a variety of reasons.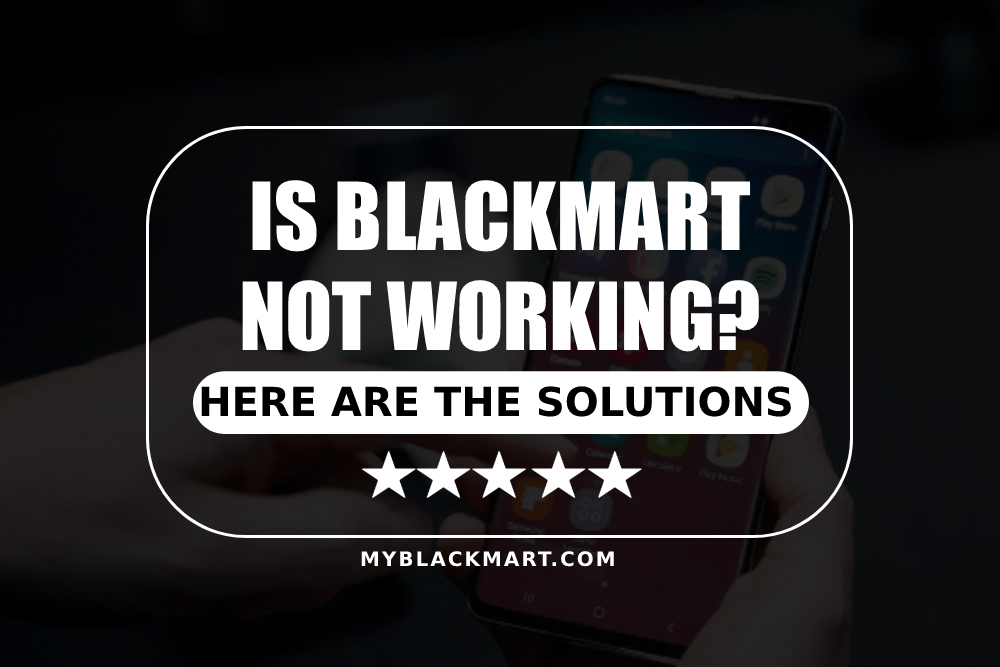 Related:
Blackmart Connection Error Solution
The problems related to Blackmart range from simple connection errors to server down or download errors. Your app might display a no internet connection sign every time you open it.
This no internet connectivity is one of the most commonly faced problems. Our guide contains all possible solutions for all these scenarios. These are tried and tested ways but they might not prove useful at all times.
That's cause there may be some issues with the system at times.
Restart the Device
The first and most important trick is to restart your device. A quick result is the most tried solution and it often proves useful in cases with internet error.
If you still face issues connecting to your internet source then reset your internet device. Restarting the device the internet connection is reestablished and thus the issue gets resolved.
Internet router issues however are common and fixing them is quick and simple.
Check the Internet Settings
If there is some issue with your network provider then simply restarting your phone or internet router will be of no use. Turn on your mobile data to see if it works.
You can also turn the airplane mode on and off that helps your device to reconnect to a signal. The internet connection error on Blackmart stops all the ongoing downloads. You won't get any notifications for recent updates until this issue is solved.
Blackmart App Crash Solution
Seldom does this happen that the app does not work at all or crashes while using? This can happen while using an older version of the black art app.
Also while changing to night mode the app might get hanged. App crash can be a temporary issue that might resolve on its own.
The first solution for this will be to force stop the app. Next clear all the cache from the app. Once all the cache is cleared restart the app. Mostly the cache is the cause of the problem and so the app will start working once restarted.
What if the Blackmart app is not opening at all?
At times it happens that the app you installed is not opening at all. This can be due to a corrupted version of the app. Make sure you have downloaded the latest Blackmart app.
At times hackers add their scripts in the APK version. If the application is not opening even now then delete this one and reinstall it.
Make sure you download the latest Blackmart app from a known source. The latest version will have minimum bugs so it is advised to download it. You can use your web browser to search for the latest version and then download it onto your device.
Downloading from a well-rated page ensures that you download the working app.
Blackmart app is upgraded from time to time to remove all the issues from the system and make it more compatible for use. Downloading the latest version of the app you get not only the latest games and apps but also a better user interface.
Blackmart APK Crash Issue Solution
Blackmart is a widely used application by android users for free applications. Problems can arise with its use from time to time. Although it is easy to solve and manage these problems they can be pretty annoying.
When the Blackmart app is crashed you won't be able to download new apps, receive updates regarding already downloaded apps and manage apps on your device.
This whole situation can become painful cause the cause for the crash is often not clear.
We have listed some of the best and quick ways you can use to solve your issue.
Solutions for Blackmart Crash
When trying to determine what has happened to the device we cannot ever be fully certain. There are several error messages displayed on the device screen. We have listed some popular messages next with their meaning.
Download error
This message always appears with a hard-coded error number. Number 492 means there is some issue with your device cache while 927 means an error in your account information.
Offline
This error message shows that the internet connection to your device is interrupted. The best solution, in this case, is to check your router and restart it. If you have mobile data turn it on to see if it works well. There might be some issue with your network provider.
Failed to retrieve information
This problem arises when the google server has difficulty communicating between the device and the Play store.
Connection issues with the Blackmart app are often temporary and a quick reset is often the best solution. If the issue persists delete the cache and reset the app.